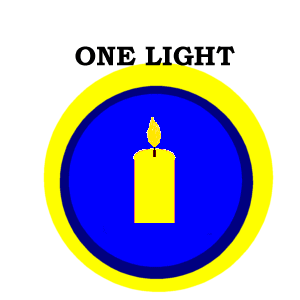 home|
attributes|
registration application|
books|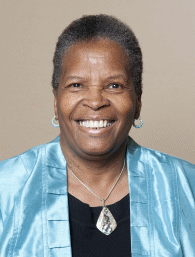 Minister Dr. Mary L. Jones Wade
Philadelphia, Pennsylvania
Dr. Mary Jones Wade was born in Savannah, Georgia and raise in Philadelphia, Pa. She currently serves as Associate Minister at Wayland Temple Baptist Church. Born ten minutes after her twin sister Marilyn, Mary is the third of thirteen children born of Abraham and Mary Holmes Jones. She attended the Philadelphia public school system. After graduation she worked as a nurse's aide. Later she married Isaac Wade. Through the military and his work in civil service, she travelled to more than forty countries and lived in Japan, Guam and Germany.

Mary's education includes a Bachelor of Arts degree in Anthropology from the University of Maryland, Far Eastern Division, continuing at the University of Guam in the Pacific and graduating from the University of Dayton in Ohio. Later she received a Master's Degree in International Relations from Boston University European Division, followed by the Doctors of Philosophy from George Mason Univ. Institute of Conflict Analysis and Resolution, in 2005. Her dissertation is Spirituality and Conflict Resolution: A Study of the Life and Teachings of Dr. Howard Thurman.

Mary has worked in many capacities such as nurse's aide, recreation specialist, and Army Community Service Family Services Representative. Her most interesting and loved position was the Quaker United Nations Representative under the auspices of the American Friends Service Committee (AFSC). The she covered the work of the Third Committee where her major areas of focus included Southern Africa with an emphasis on Aparthied, Central America, and the UN Human Rights Covenants. In her spare time she followed the disarmament discussions.

During her work at the UN, Mary founded the African-American Committee on the United Nations. She invited African Americans from the around the nation to attend UN conferences in New York and D.C. meeting UN delegates and staff, media and NGO's.

Mary has founded four additional organizations including the Family Unity Organization in Philadelphia and Dayton, Ohio; Light Messenger, Building Respect in Community (BRIC), and The Thurman Group. One Light; Together We Are More is an extension of Light Messenger. Much of the work has been educational, spiritual and motivational. Recently BRIC sponsored the first North Philadelphia Youth Peace Olympic combining sports and training in non-violence. More than one hundred youth participated.

Mary has written six poetry books, two study guides, and articles. Among awards received are the Pennsylvania Human Services Award (1978) and George Mason University Distinguished Alumni Award (2011). A public speaker and poet, Mary also presents develops conferences, workshops, and retreats, in addition to personal counseling and coaching.

Mary's motto is "With God, all things are possible." "To God be the glory"
BUILDING RESPECT IN COMMUNITY


(BRIC)


MISSION
Witnessing the breakdown in relationships throughout the city and community, and concerned for the overall impact of this breakdown on family, school, business and the work environment, Building Respect in Community (BRIC) was founded developed in 2005 out of Wayland Temple Baptist Church in Philadelphia, Pa. and joined by other North Philadelphia other churches. The mission of BRIC is to bring about healing in the community working with youth and adults, of all ages, religions, ethnic, and cultural backgrounds. Focus is on increasing the level of respect, regard and caring by individuals for the self, each other, and community as a whole. This will be achieved by providing spiritually centered education, social and recreation activities to youth and adults.
HISTORY OF BRIC
Over the pass six years BRIC has brought activities for every age group to the community.
2005 Kick off-Five churches including Wayland Temple Baptist, Prince of Peace, Peniel, Miller Memorial and Morris Brown AME joined BRIC in sponsoring the opening conference. More than eighty (80) youth and adults discussed ways of building respect in our community.
Activities that followed:
Educational and motivational movies for neighborhood youth; These are current or community related movies that elevate respect for ones own potential, and attitude toward self and others.
Parents Conference on Respect– A one day conference focusing on the role of parents in demonstrating and teaching their children respect.
Teacher's appreciation breakfasts; Teachers in nine (9) schools have been treated to breakfast and words of encouragement by the BRIC volunteer staff
Elder's appreciation day: Youth are invited to learn the history of an elder in their community and share that history has we honor the elder.
Peace on the Block Week:An annual (5 years) event that through the week provides indoor and outdoor recreation, arts and poetry activities for youth up to 17 years of age.
Mary L. Wade PH.D. 5463 Lebanon Ave. Philadelphia,PA 215-473-1019 mlight1940@onelight-campaign.org
www.onelight-campaign.org